A lesser known feature in Windows Server beginning with Windows Server 2008 R2 is the Active Directory Administrative Center that allows administrators what basically looks like Server Manager to administer Active Directory environments. The Active Directory Administrative Center or ADAC is built on Windows PowerShell and provides an enhanced Active Directory data management experience. It is more task-oriented in the navigation scheme. Windows Server 2016 Active Directory Administrative Center continues with the same features and functionality in managing AD including but not limited to the following.
Create new/manage user accounts
Create new/manage groups
Create new/manage computer accounts
Create new/manage OU's
Configure and manage DAC
Configure manage Authentication Policies
Let's take a look at a few screenshots of the ADAC in Windows Server 2016.
Windows Server 2016 Active Directory Administrative Center
To launch Active Directory Administrative Center, you can type the command dsac.exe. The ADAC will launch.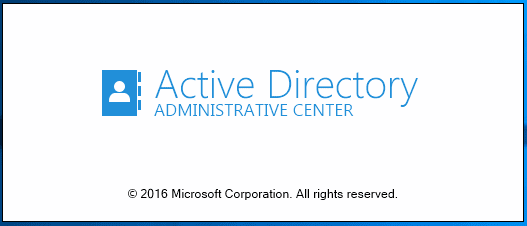 After launching, as mentioned, it has the same look and feel of Server Manager. Take a look on the left the menus that we have highlighted here. Again, it is very task driven in the layout. In the middle we have a welcome center type layout that have links to read more information about the various aspects of the ADAC. Also, very common functions are already included in this dashboard – Reset Password, and Global Search.